Uit het nieuws van BioMed Central van woensdag 26 september:
BioMed Central is delighted to announce a membership agreement with Netherlands Organisation for Scientific Research (NWO)
"
Under the terms of the arrangement NWO will centrally cover all article processing charges (APC) for Dutch researchers who wish to publish in any BioMed Central, Chemistry Central or SpringerOpen peer-reviewed open access journal. In line with NWO's 'Open Access Incentive Fund', the new agreement is an important step for the Dutch research community in making its research widely visible and will help the NWO use its open access fund as efficiently as possible."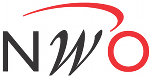 "
NWO wil het delen van kennis stimuleren en faciliteren en staat voor vrije toegang tot resultaten van onderzoek. Per 1 september 2012 heeft NWO een contract gesloten met de grote Open Access-uitgever BioMed Central, wat onderdeel is van het Springer-concern. Daarom is het open access-onderdeel van Springer, SpringerOpen, ook toegankelijk. Samen geven zij zo'n 350 open access-tijdschrifttitels uit over thema's die de volle breedte van de wetenschap beslaan. [...]
Naast het grote digitale bereik is de meerwaarde van de overeenkomst tussen NWO en BioMed, van praktische aard. Onderzoekers hoeven namelijk zelf niet meer het publicatiebedrag voor te schieten want dat wordt door de open access-uitgever rechtstreeks met

NWO

verrekend. Daarnaast krijgt NWO kwantumkorting, zodat er met hetzelfde budget meer artikelen Open Access gepubliceerd kunnen worden."